2014 FALL EVENTS
Celebración de Excelencia
Tuesday, September 30, 2014 • 5:30 - 7:30pm
National announcement of 2014 Examples of Excelencia
Join us for our annual Celebración de Excelencia as we unveil the 2014 Examples of Excelencia at educational institutions and community-based organizations. This celebration will recognize evidence-based practices that work for Latino students and highlight outstanding efforts from across the country. We will also offer the first look at the new edition of What Works for Latino Students in Higher Education Compendium.
Presented in collaboration with the Congressional Hispanic Caucus and the National Association of Latino Elected and Appointed Officials (NALEO).
MADE POSSIBLE WITH SUPPORT FROM: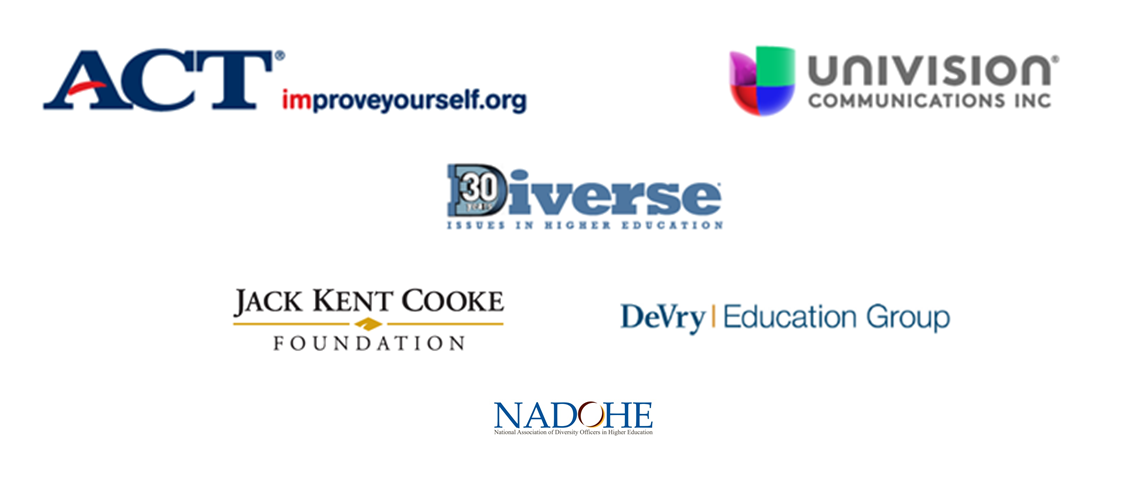 ---
ALASS Workshop
Wednesday, October 1, 2014 • 7:30am - 5:00pm
Full Day of Networking and Strategic Information
Experts, practioners, and grantmakers from across the country will reveal their ideas and knowledge in a full day of information and interactions. Sessions will tackle: What are effective strategies? What does the data tell us about Latinos in higher education? And how can we use this information to build even more momentum and accelerate Latino success in higher education? We have answers.
Registrants will be the first to preview new resources.
AGENDA ITEMS INCLUDE:
• How "What Works" Works: Role of Campus and Community Leaders
• Scaling Up and Advancing: Latino College Completion, Workforce and Civic Leadership
• A Veterano y Up & Comer Examine Advocacy for Latino Student Success
• SERVING Hispanic Students: Multiple Perspectives
• Growing Knowledge for Latino Student Success - A Partnership Project
• Media, National College Completion Goals, and Community Partnerships
• Making ALASS Fly in Your Community
• And more...   
MADE POSSIBLE WITH SUPPORT FROM: